The City has actively been working towards making our community cycling and walking friendly. In the City's previous master plan (1995-1999), trail development was identified as one of the highest requested recreation amenities. This resulted in the development of a Cycle/Walk Master Plan in 1999 and a revised plan in 2006. This planning formed the partnership with the City, and the Rotary Club, resulting in the development Rotary Way. Rotary Way now begins at Idlewild Park and travels approximately 10 km through Kinsmen Park, heading north where it connects with recently constructed Chief Isadore Trail. New linkages completed in 2017, connect Rotary Way to the 26 km NorthStar Rails to Trail system.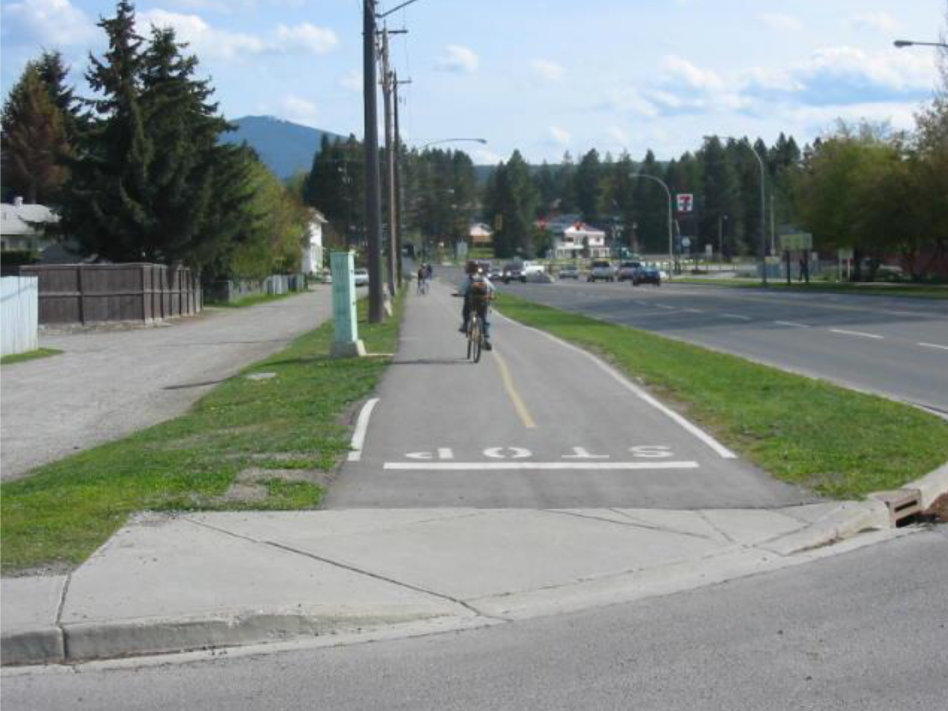 In 2016, the City completed a new ten year Parks and Recreation Master Plan. In this plan, respondents again identified the development of additional paths and trails as a top priority for improvements to parks and recreation within the City. Walking/hiking and jogging was identified as the top recreation activity for our residents. During this planning process, additional detail was collected, identifying specific linkages and needs. Staff utilized this new information, compared it with outstanding items from the previous planning exercises, and prepared an updated map of proposed routes, along with trail standards.
The City of Cranbrook is looking at moving forward with implementation of its draft City wide Cycle Network Plan and is looking for your input.
If you missed our open house on January 23, 2018, we would still like to hear from you about the draft plan. Below are links to the presentation materials and a copy of our comment form.
Cycling Network Presentation
Existing & Proposed Trails Map
Comment Form
Please review and submit your comments by Tuesday February 6, 2018 by email @ veg@cranbrook.ca.
For more information, please contact:
Chris New, Director Community Services
Phone: 250-489-0251
chris.new@cranbrook.ca
Rob Veg, Senior Planner
Phone: 250-489-0241
veg@cranbrook.ca